A COMPLETE GUIDE TO CCTV INSTALLATION – CCTV Installation in Worsley and Manchester
For many years now businesses have been installing CCTV systems to help deter burglars and vandals from taking action. Whilst CCTV cameras are commonly seen outside shops, pubs, offices and warehouses, they are also becoming more commonly found outside people's homes. We install all types of CCTV throughout Manchester and Worsley areas and are always available for friendly chat, just give us a call.
If you are looking for a way to make your Manchester home more secure we highly recommend investing in a CCTV system. Not only do the cameras often put individuals off from attempting to break into your home, but they also provide video evidence if burglars or vandals choose to proceed with their criminal actions. Here we will explain how you can go about installing CCTV systems at your home or work place.
IMPROVE YOUR HOME OR WORK PLACE'S SECURITY BY INSTALLING CCTV CAMERAS.
Choosing a CCTV system
Before you can start the installation process, you need to buy a CCTV system. CCTV cameras with a D1 resolution are considered to be the very best and are worth the money if you can afford the price.
Wired CCTV systems are the most affordable, however you will have to lay down wires and connectors in order to connect the cameras up to the DVR and television screen in your home or office. This can be a little tricky if you have never laid down wires before, so you may want to get a professional to do the work for you.
Another option is to go for a wireless CCTV system. These transmit high definition images using a digital signal. Whilst you will not have to wire these up, the downside is that if you lose your internet connection, you will also lose your transmission signal. We strongly recommend hard wired systems for the above reasons.
Today IP CCTV systems are extremely popular. These transmit high definition images and footage that can be accessed remotely, using an iPhone, laptop, tablet or any other device that can connect to the internet. Some systems even allow for the PTZ cameras to be controlled using these devices too.
Identifying camera locations
Once you have chosen your CCTV system, you will need to identify the best locations for your cameras. Make sure that you are covering all entries to your home or work place and try to eliminate blind spots. Most people install CCTV cameras where the roof joins the walls of their house. This protects the cameras from the elements, keeps them out of vandals' reach and provides a high viewpoint. Installing your cameras here will also make it easier for you to wire them back to your DVR player.
Factors to consider
When setting up your CCTV system, it is important to consider the privacy of others. For example, you can point your camera out to the street, as filming in public is perfectly legal, however you cannot point your camera towards your neighbour's back garden without obtaining their permission first. If you feel like your cameras might cause issues with your neighbours, it is definitely worth speaking to them in person. Usually they will be more than happy for you to install your cameras, as it will make them safer too. Some may even be willing to split the cost for shared coverage!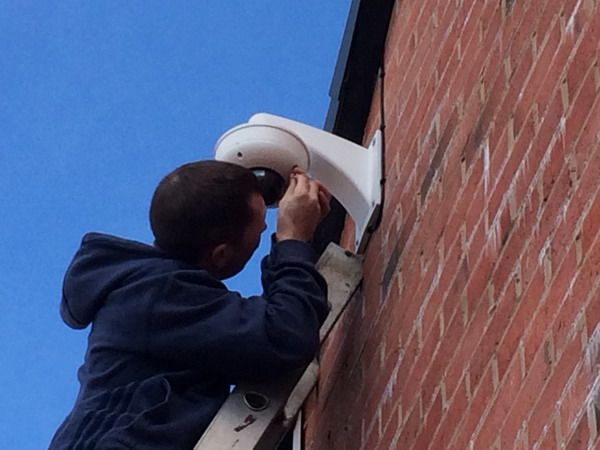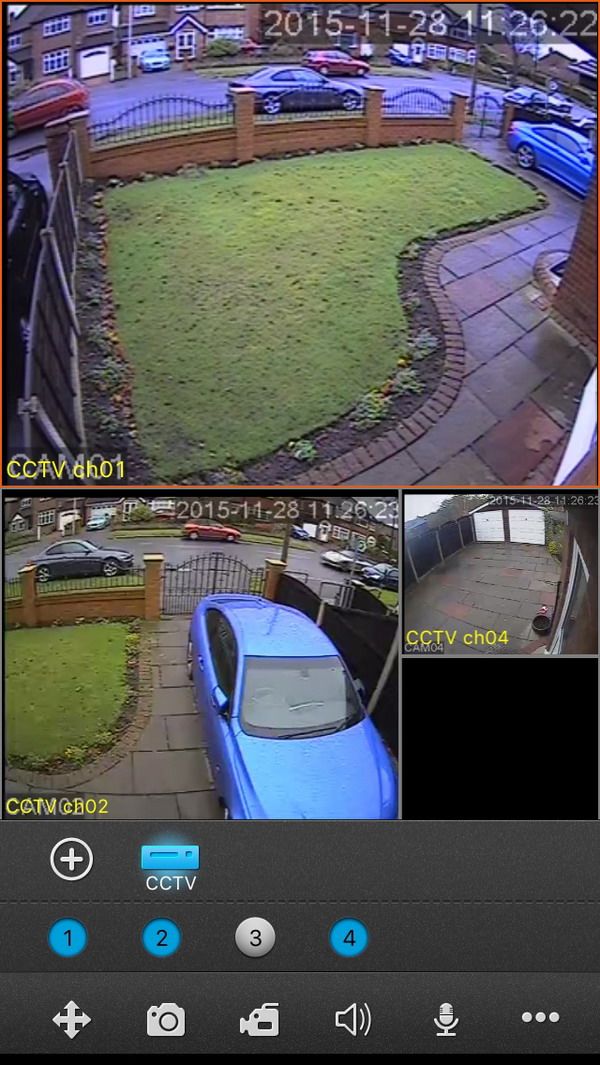 SO IF YOU NEED CCTV INSTALLERS IN THE LANCASHIRE / CHESHIRE AREA PLEASE GET IN TOUCH FOR A FREE QUOTATION.
WE COVER MANY AREAS FOR TV WALL MOUNTING INSTALLATION INCLUDING:
Worsley
Appleton
Atherton
Belmont
Bolton
Boothstown
Bowdon
Brandlesholme
Bury
Cadishead
Cheshire
Chorley
Chorlton
Cifton
Clifton
Darwen
Eccles
Egerton
Farnworth
Great Lever
Greenmount
Horwich
Irlam
Kearsley
Kersal
Leigh in Lancashire
Little Hulton
Little Lever
Manchester City Centre
Monton
Northern Quarter
Prestwich
Radcliffe
Ramsbottom
Roe Green
Sale
Salford
Swinton
Tottingham
Tyldesley
Urmston
Walkden
Warrington
Westhoughton
Whitefield
Wigan
Wilmslow