Welcome to Worsley TV Solutions
My name is James Spary and I have been installing Satellite,TV aerials and TVs for over twenty years (domestic and communal installations).
The way we watch TV has changed significantly in that time particularly with the switch over to digital television and the advent of High Definition/smart and 3D TV.
The televisions themselves have changed a great deal too; we are now watching television on much larger screens on much flatter televisions. More and more people are opting to have their flat screen plasma / LED / LCD televisions wall mounted and we can do that for you.
We are based in the Lancashire area and cover all of Lancashire and Cheshire so if you are look ingto have your LED/LCD or plasma TV installed and wall mounted then contact us first for a professional and personal service.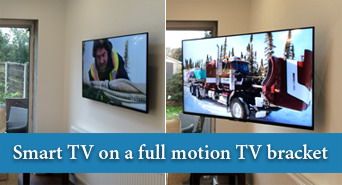 Not only will we fit your TV in the best place for optimal viewing we will also hide the cabling either by embedding it in the wall or be covering with square or D-line trunking leaving you a surface that isready to paint.
We can also install satellite television services either a Freeview compatible TV aerial or provide HighDefinition services via Freesat or Sky.
We are an independent company so are not tied to one provider so can offer you the best solution for you and your budget. We can also repair satellite systems,both domestic and commercial as well so whatever TV solutions you need make Worsley TV Solution your first choice in the Lancashire area.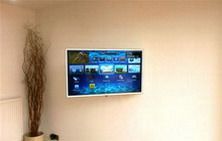 CUSTOM TV WALL MOUNTING SERVICES
Read more >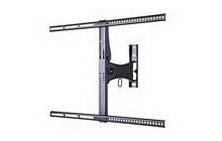 ALL TYPES OF TV WALL BRACKETS SUPPLIED & FITTED
Read more >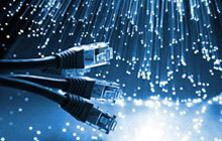 NETWORK INSTALLATION – HOME OR OFFICE
Read more >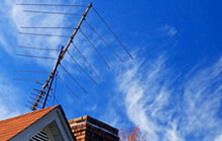 TV AERIAL AND FREESAT SATELLITE INSTALLATION
Read more >
OTHER TYPES OF WORK CARRIED OUT ARE SHOWN BELOW
• Digital / Freeview Compatible TV Aerial fitting installation & Repairs
• Digital Satellite Systems & Repairs
• Communal IRS Systems Installation & Repairs
• Additional/Multiple TV aerial Points (Sky Links)
• Professionally install and Wall Mount large Plasma & LCD/LED TV,s
• Home Cinema Systems Installed
• Sky dishes installations(Freesat)
• Network Installations (Specialist in Home Media Network & Server Setup) (Cat 5)
• Installers of Freesat and Freesat High Definition
ALL ASPECTS OF HOME ENTERTAINMENT
Since 1983 we have been working in this industry and have seen a lot of what goes on be it good and bad!.
We like to think that experience shows in our Audio and Video / TV aerial fitting installations / TV wall mounting services and we take great pride and care in each and every job we undertake which includes working very closely with you to ensure you are completely happy during and after installation is complete.
CLICK MODULAR INSTALLATION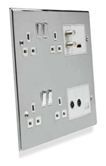 We can on request install this type of plate in your chosen room / rooms and you can choose which "MODULES" you wishto have installed on the grid plate i.e. HDMI – USB – SPEAKER CONNECTIONS – TV AERIAL – SATELLITE – VGA – DAB – FM -RETURN FEED – TELEPHONE OR ETHERNET.The modules also come in black or white and can be changed to your requirements-up to 16 single modules or eight HDMI modulescan be fitted on differing grid plates which come in white/chrome or brushed steel.
For more detailed information about AV modular installation speak to James0161 703 3770 or 0771 903 2972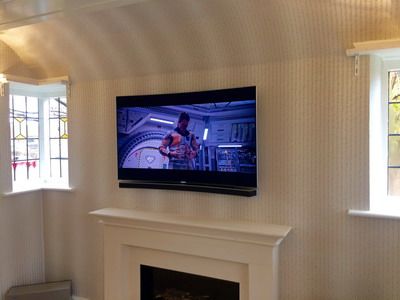 Here at Worsley TV Solutions, we pride ourselves on each TV installation we carry out.
We firmly believe that we carry out the mounting of all types of televisions to the highest standard possible. Our Gallery page is constantly updated showing many types of our TV wall mounting service.
You the customer, can view many of our installations and possibly see a room similar to your own to have an idea of how your room will look, once your TV is mounted on the wall.
Regarding prices of our TV mounting services, each installation is different from the last and this is where we offer a free no obligation quote at your house or work place.
Listed below is how we work to quote correctly.
• Discuss the position and height that you would like your TV mounting at.
• Advise you on the optimum height and best viewing position
• Advise how many HDMI cables and lengths of HDMI cables ( we only use 4K ready and latest version HDMI cables) from the TV position to where your equipment would be located. We can also help you with this choice.
• We always install a double electric socket behind the TV. This is useful should you wish to have a sound bar installed in the future.
• Should you use the smart part of your TV often, then we recommend hard wiring your TV direct from your router where it is feasible to do so.
• With the onset of technology nowadays it is possible to hide all your sources such as Sky box-HD or Sky Q-Xbox-PlayStation 4 or 5 – Blue ray player etc and still control the equipment even with doors shut on your cupboard or AV cabinet and still view in HD and even UHD.
• We can even place your source up to 30 metres away and you are still able to control and view the source when sat watching your TV.
This video shows the clarity of projecting a video onto a wall painted with
special screen paint. The result is outstanding.
The dentist contacted ourselves to have this TV installed flush in the ceiling in
order to keep nervous patients at ease. Very challenging job but turned out
perfect.
Worsley
Appleton
Atherton
Belmont
Bolton
Boothstown
Bowdon
Brandlesholme
Bury
Cadishead
Cheshire
Chorley
Chorlton
Cifton
Clifton
Darwen
Eccles
Egerton
Farnworth
Great Lever
Greenmount
Horwich
Irlam
Kearsley
Kersal
Leigh in Lancashire
Little Hulton
Little Lever
Manchester City Centre
Monton
Northern Quarter
Prestwich
Radcliffe
Ramsbottom
Roe Green
Sale
Salford
Swinton
Tottingham
Tyldesley
Urmston
Walkden
Warrington
Westhoughton
Whitefield
Wigan
Wilmslow
DIGITAL TV AERIALS: TRUTH OR MYTH!
Digital TV aerial = Myth
Many TV aerial companies claim to install a digital TV aerial. This is completely untrue. There is no such thing as a digital TV aerial. What there is on the market are Freeview compatible TV aerials and High gain TV aerials of different groups i.e (C/D) (W/B) to receive all the digital multiplexes.
Another myth is that you need another TV aerial if you wish an additional TV point in another part of the house.I can say with hand on heart that in most parts of the Northwest including Leigh,Westhoughton, Chorley, Wigan, Walkden, Atherton,Whitefield etc that ONE TV AERIAL will be able to serve between 2 and 6 rooms which require a TV aerial point in order to view ALL digital TV channels.Of course,what you will need to be installed if running cables to many rooms is a 2,4 or 6 way external splitter.
The only exception to this is if there is a large building in the way,your house is positioned in a dip or very large trees are blocking the signals.I hope this information helps people in order to not get ripped